WE now use LAARS products, a US made and US supported company!
LAARS - Mascot ST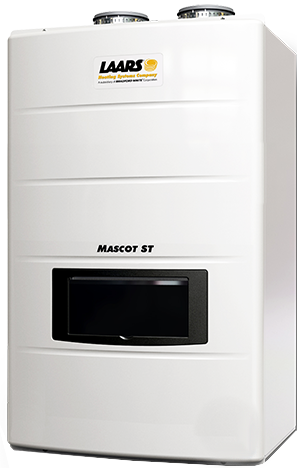 High Efficiency Tankless Water Heater
The Mascot ST is a wall mounted tankless water heater packed with features that easily satisfies the hot water needs of the modern home. Within the Mascot ST is an advanced stainless steel condensing heat exchanger that delivers a quick response and exceptional efficiency. When there is a need for hot water, the Mascot ST immediately begins to produce hot water, running for as long as you need it to make sure you never run out of hot water. It's a very efficient and responsive system that will take care of your family's hot water needs with years of reliable service.
FEATURES
0.96 Energy Factor: Ultra-High Efficiency
10:1 Modulation: For small to large hot water demands
199,000 BTU/Hr: Ample hot water for the whole family
Environmentally Friendly Low NOx Emissions
Reliable Stainless Steel Condensing Heat Exchanger
Vent up to 100 ft. in PVC, CPV & Polypropylene